---
Posted: 19 Oct 2016 08:22 AM PDT
A Swedish city is considering giving jihadists returning from Syria and Iraq free housing, a driver's license, and tax benefits to ease their reintegration, but social media users have slammed the proposal, saying it ignores the terrorists' victims.
The support for extremists was proposed by Anna Sjöstrand, a municipal coordinator against violent extremism in the city of Lund in southern Sweden.
"There may be criticism, but [I think] that you should get the same help as others who seek help from us. We can't say that because you made a wrong choice, you have no rights to come back and live in our society," Sjöstrand said on Swedish Sveriges Radio.
Sjöstrand's proposal was based on a report written by author and criminologist Christoffer Carlsson, who says that it is difficult for people to abandon extremism and reintegrate into society without support.
"It's a straight social, economic and material question. You need to be able to reintegrate into the job market, you may need to have a driving license, debt settlement and shelter," he said.
According to Carlsson, "the risk is great that they [Islamist extremists] are unable to leave the extremist environment" without support, so "they might make an attempt and fail because they have nothing to keep them out, and there is always something to return to, namely the organization they left."
The proposal has been eviscerated on social media, however, with users saying that Sweden is forgetting about the terrorists' victims.
"Lund wants to help terrorists with housing, driver's license and job, but forgets the victims," one user wrote on Twitter, while another added: "Rapists, child murderers, terrorists. Everyone should be treated equally."
Some users were calling for Sjöstrand's resignation.
"Anna Sjöstrand, of course you should say 'You have made a choice and are never welcome back,'" added @I_was_Sweden.
According to Sveriges Radio, a similar 'welcoming' approach is also being considered in the Swedish cities of Malmö, Borlänge, and Örebro.
Örebro was severely criticized in January after two IS terrorists – Liban Qadar, 23, and Mahamed Farah Osman, 24 – were offered internships in the municipality, but chose to return to Syria, where they were later killed in battle.
The incident has been classified as a clear failure for Thomas Gustafsson, Orebro's head of partnership.
Research from the International Centre for Counter-Terrorism (ICCT) shows that at least 300 Swedish citizens had traveled to Iraq and Syria to join IS extremists as of April of this year.
Meanwhile, some 140 terrorists had already returned to Sweden as of October of this year, local media reported.
Also an April, a report appearing in the Swedish media claimed that Islamists have successfully infiltrated Sweden's Green Party. Lars Nicander from the Swedish National Defense University said there is "a very similar effect today, in which people close to the Muslim Brotherhood, an Islamist party, are apparently gaining large footholds in the Green Party."
Source
Posted: 19 Oct 2016 07:57 AM PDT
Project Veritas founder James O'Keefe says that television stations across America canceled appearances he was set to make on their networks over fears of "retribution from a future Hillary Clinton administration."
O'Keefe released his
second bombshell video
in the space of two days, shocking footage that shows Democratic party operatives scheming on how to "successfully commit voter fraud on a massive scale."
Yesterday's
video
, which proves that the violence at Donald Trump rallies – blamed on Trump's "rhetoric" by the media – was in fact planned in advance by individuals connected to Hillary Clinton's campaign, went viral online but received little mainstream coverage.
Now we know why.
"Project Veritas Action had television exclusives lined up around the country, those television stations spiked the story at the last minute," said O'Keefe.
"Our sources tell us the reason they did so was fear of retaliation and retribution from a future Hillary Clinton administration," he added, concluding, "Truth is dangerous, especially when it challenges those in power."
O'Keefe's revelation that TV networks spiked his story over fears that a future Clinton administration would punish them is absolutely chilling, although not surprising given Wikileaks revelations which show how deeply embedded and subservient to the Clinton campaign the mainstream media really is.
Support O'Keefe and Project Veritas by sharing the bombshell videos below and forcing the media to cover these massive stories.
Source
Posted: 19 Oct 2016 05:20 AM PDT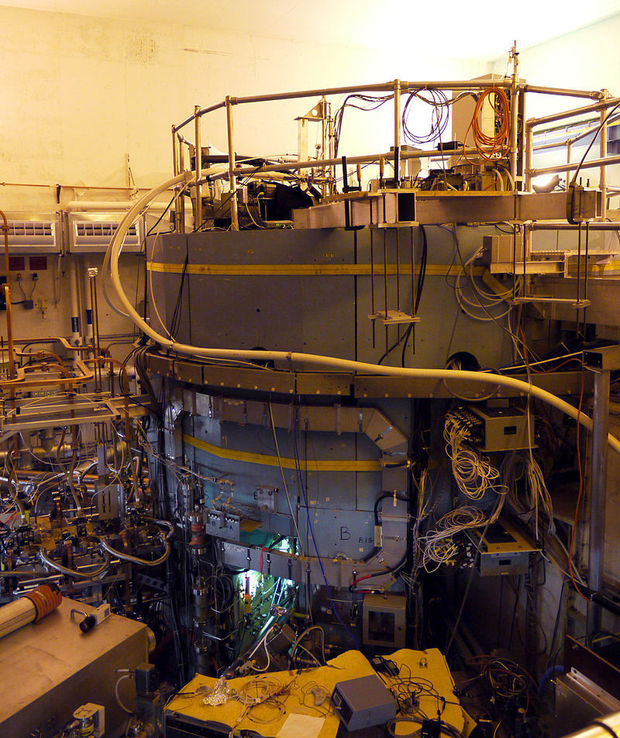 A shocking Ministry of Energy (
MoE
) report circulating in the Kremlin today says that due to the machinations of both Hillary Clinton and President Obama, the hopes of unlimited energy for the United States has been "forever destroyed" after the US government
ordered the defunding of that nations most advanced fusion reactor on the same day it set a new world record in free energy production
. [Note: Some words and/or phrases appearing in quotes in this report are English language approximations of Russian words/phrases having no exact counterpart.]
According to this report, MoE and other global energy scientists "beamed/radiated" excitement on 30 September when the Boston based Massachusetts Institute of Technology (
MIT
) announced that its Plasma Science and Fusion Center's (
PSFC
) Alcator C-Mod (
ARC
)
tokamak nuclear fusion reactor
had
achieved a world shattering 2.05 atmospheres of pressure
—that would enable this type of reactor to
create 50 times the power it actually draws
.
The global "examination/search" for fusion created free energy, this report explains,
began as an initiative between the United States and former Soviet Union (Russia) in 1985
, and that led to the
2007 formation
of the
International Thermonuclear Experimental Reactor
(
ITER
) tokamak megaproject located in
Saint-Paul-lès-Durance
, France.
With Russia, the United States, China, European Union, and other nations contributing to the ITER tokamak megaproject in France, this report continues, all of these countries continued their own independent search for free energy using these unique fusion reactors—such as
in 2014 when Russia offered China a role in developing the Federations hybrid tokamak fusion reactor
.
Far and away, however, this report notes, the most advanced of these free energy tokamak reactors was the one built by MIT—and as proven by its astonishing record setting feat on 30 September.
Upon President Obama taking office in 2009, however, this report says, MoE free energy scientists, and other global energy experts, began to express "quiet alarm" over Hillary Clinton "pushing/pressuring" the Obama regime to abandon MIT's free energy research in favor of what is called "Green Energy"—and that American experts have detailed was yet
another part of a Hillary Clinton scam costing the US hundreds-of-billions of dollars
, and that of the billions of US taxpayer dollars given to these charlatan "Green Energy" companies,
80% were to Obama regime donors, and at least 19 of them have already gone bankrupt
.
The "quiet alarm" of MoE free energy scientists over Hillary Clinton and President Obama's war against MIT's tokamak fusion reactor turned into "outright horror" in July (2016), this report grimly notes, after the Obama regime stunningly
allowed Iran to join the ITER megaproject
—and then
barely 7 weeks later passed a funding bill
to
strip MIT's free energy research of receiving any further US government monies
.
As to Hillary Clinton and President Obama's hatred of the American people to such a cruel extent as to deny their nation the lead in free energy research, this report explains, lies in
Hillary Clinton's recently revealed "master plan" to dissolve the border of the United States in 100 days
should she become president, and
President Obama long being known as the "first anti-American President"
.
With Hillary Clinton already having
vowed to continue the destruction of America's coal industry
that
President Obama began decimating to such an extent, upon taking office, that tens-of-thousands of American miners have lost their jobs, and nearly all US coal companies have gone bankrupt
, this report continues, their "insane hatred" of allowing their nation to have energy independence has now even extended to their oil industry—and as evidenced by their
illegal sanctions against Russia
that has
cost their largest oil producer, Exxon, over $1 billion this year alone
.
Supporting Hillary Clinton in her and President Obama's destruction of America's energy future, this report notes, is
the global warming hoax industry that costs US taxpayers a staggering $4 billion a day
and was exposed last year as a massive fraud when
NASA was discovered manipulating global temperature data
—and that continues today with new reports this week showing that the Obama regimes National Oceanic and Atmospheric Administration (
NOAA
) actually lowered
over 100 years of temperature records for Texas so that they could "prove" this State was heating up
.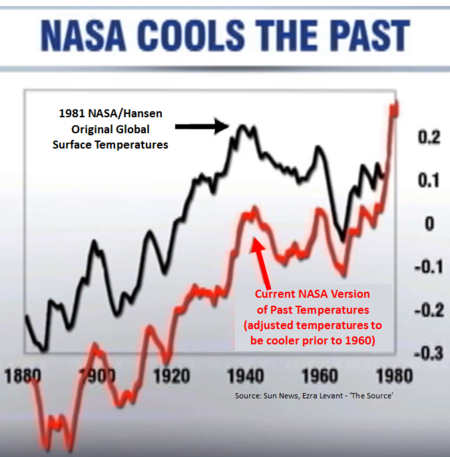 Even more insanely, this report continues, with former US Vice President, and Hillary Clinton and President Obama supporter,
Al Gore's predictions in 2006 that by 2016 the United States would be destroyed by global warming caused mega-hurricanes not even having come close to being true
, Hillary Clinton and President Obama's global warming alarmists are now (Yes, this true, you can't make this up!)
actually advocating that hurricane's be redefined so America can have more of them
.
To ordinary American people themselves being able to know that their free energy future has been forever destroyed by Hillary Clinton and President Obama, this report concludes, is no longer possible due to their massive, and insidious, indoctrination by their elites—and as recently revealed in a secret Hillary Clinton email where one of her top advisors,
Bill Ivey
, shocking revealed that "
the need to maintain political power by producing an unaware and compliant citizenry
" was now accomplished.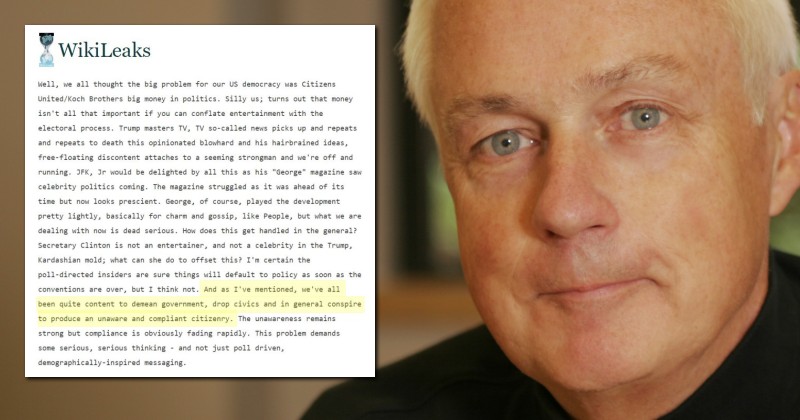 Source
Posted: 19 Oct 2016 05:18 AM PDT
Two Republican offices have been recently vandalized, one in North Carolina and and the other in Indiana, only 2 days later after the first attack. This is an act of domestic terrorism against the opposition party meant to intimidate GOP supporters. These things are usually supposed to happen in underdeveloped nations where freedoms are very low, but in a nation such as America which prides itself as a "true democracy" this is definitely unprecedented and unacceptable.
More and more of these things are happening recently thanks to Hillary Clinton's extremist leftist tactics straight out of her most beloved book "Rules for Radicals" by communist/satanist, Saul Alinsky who gives credit to Lucifer in his book as the "original radical". Thousands of Trump Signs stolen, ripped, torched, cars and even houses vandalized, spray painted, people beaten in the streets for supporting Trump, and now this! They're striking at the very core of the Republican party!
What's even more bothering is that not a single
RINO of which we have compiled a very beautiful BLACKLIST
which you should never vote for if you consider yourself a true conservative/nationalist, has come out to condemn these actions and the Democratic party for not being able to contain their wild beasts. But then again, of course they aren't condemning anyone, after all its them, the Democrats, who are actually paying people to go out and do damage. James O'Keefe from Project Veritas has recently infiltrated the Democratic party undercover and
secretly video taped top Democrats conspiring to do all sorts of things
such as protests, riots and even violence against Republicans, framing Trump with all kinds of traps and even outright VOTER FRAUD in the voting booths. Lovely isn't it?
Wanna hear the sad part? The DNC mainstream media (CNN, MSNBC, ABC, New York Times, etc) are actually BLAMING Donald Trump for these attacks. They're saying that whoever did this, did it because of Trump's rhetoric! Can you believe this? Can you believe that they don't even have a tiny bit of shame anymore?
What if a bunch of Republicans go out and destroy a Democrat office? Would they blame Clinton for her hateful rhetoric? Would they say that she provoked Trump's supporters when she said that they are deplorable and irredeemable? And that this is her fault? Of course not! They wouldn't stop blaming "violent Trump" and you would never heard the end of it. The media is in bed with the Democratic Party and you know it! Everybody knows!
The media is so demonic and disgusting that it has even claimed that this could be Trump supporters staging a false flag. Unbelievable! How would they know this? Because this is standard practice among Democrats and they automatically assume that the Republicans do it too?
So here's a couple of photos from the North Carolina attack:
The Orange County Republican headquarters in Orange County North Carolina was firebombed and vandalized overnight.
Thugs wrote "Nazi Republicans get out of town or else" in spray paint on the side of the building.
The Charlotte Observer
reported:
Hillsborough police are investigating the apparent weekend firebombing of the Orange County Republican headquarters, an incident that one GOP official called an act of "political terrorism."
Police say the incident occurred when a bottle of flammable liquid was thrown through the front window of the office on Ja-Max Dr.
The words, "Nazi Republicans get out of town or else" were spray painted on the side of an adjacent building.
"This highly disturbing act goes far beyond vandalizing property; it willfully threatens our community's safety via fire, and its hateful message undermines decency, respect and integrity in civic participation," Hillsborough Mayor Tom Stevens said in a statement. "Acts like this have no place in our community."
Orange County, home to the University of North Carolina in nearby Chapel Hill, is overwhelmingly Democratic. Democrats and independents outnumber Republicans 5-1.
Dallas Woodhouse, executive director of state GOP, called the bombing "political terrorism."
Now encouraged by the media by getting defended and seeing that they are getting away with it, the Democrats just did it again!! This time they threw a bunch of rocks in a GOP office in Indiana, Mike Pence's state where he's currently the governor. The media isn't even reporting on this because its becoming a pattern of Democrat violence which doesn't fit their narrative.
With the media defending the Democrats for whatever they do, expect more of these terror attacks to happen.
FOX 59 News
reported:
The Delaware County Republican Party said vandals struck at their office last week.
Someone threw two landscaping bricks through a window on Oct. 8. Signs for Donald Trump and Todd Young were hanging on the window at the time, according to the group's Facebook page.
Officials said it would cost about $1,200 to replace the broken window and said anyone interested in helping cover the cost could donate online.
This week, Delaware County Sheriff Ray Dudley said his office has received reports of campaign signs being taken from yards in the Yorktown and Mount Pleasant Township area.
Dudley said the reports were being taken seriously and that removing signs without the authority to do so may be criminal conversion under Indiana's criminal code.
Vandalism to the store comes amid heightened tensions with the upcoming presidential election next month. Just days ago, a Republican headquarters in North Carolina was firebombed.
Now you look at these photos and let us know in the comment section below if you think this is normal! So here are a couple of photos from the vandalized GOP office in Indiana:
Now watch CNN blaming this on Donald Trump, saying Trump's rhetoric is "heated". He goes on to say that "we have no idea who has done this, we don't know if its a Republican, no idea! We need to turn down the temperature on all sides right now. Unfortunately Donald Trump is the lead in terms of raising the temperature at this moment in time." Its no wonder they have been nicknamed "Clinton News Network" but they weren't the only ones blaming the attacks on Trump himself! Truly disgusting!
Posted: 18 Oct 2016 04:50 PM PDT
Hillary Clinton is a secret sex freak who paid fixers to set up illicit romps with both men AND women!
That's the blockbuster revelation from a former Clinton family operative who is sensationally breaking ranks with his one-time bosses to speak to The National ENQUIRER in a bombshell 9-page cover story — on newsstands Wednesday.
"I arranged a meeting for Hillary and a woman in an exclusive Beverly Hills hotel," the man,
who was hired by the Clintons
, via a Hollywood executive, to cover up their scandals, told The ENQUIRER.
"She had come to the studio to see the filming of a movie in 1994."
"While I was there, I helped her slip out of a back exit for a one-on-one session with the other woman. It was made to look casual, leaving quietly [rather] that being caught up in the melee … but really it was for something presumably more sordid."
What's more, it wasn't just Hillary's flings with women that the shadowy Mr. Fix It helped to orchestrate!
Hillary's former bagman finally confessed to The ENQUIRER just how
he helped her to cover up
her affair with married lover Vince Foster, too!
The shadowy figure — who provided PROOF of his employment for the Clintons — also revealed 12 fixes he covered-up, including:
+ How Hillary secretly plotted to a counter-attack on Bill's mistress Monica Lewinsky — via a document
buried for two decades
!
+ What crooked reporters were on the take from the Clinton camp!
+ How he covered up Bill's seedy romp with hookers!
+ Which A-list celebrity had a secret affair with Bill during his presidency!
In the bombshell exposé, The ENQUIRER will reveal the fixer's dossier of smoking gun proof,
including 24-years of documents, notes, and journals
.
He also tells his "Confessions of a Clinton bagman!" story — in his own words — for the very first time!
Source