The Book Of God's Oracles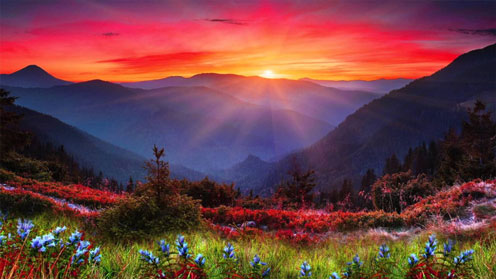 Thursday, November 17, 2016
In the ancient world, people would travel across lands, oceans and seas to get oracles from those who were supposed to speak for the gods. Even kings were awed by them, wanting counsel from the divine. Romans 3 says, "What advantage has the Jew? ... to them were committed the oracles of God." They were entrusted with the true oracles of God, the Word of God, the Bible. You too have been entrusted with the oracles of God if you have a Bible. The Word of God isn't just a book. It's supernatural, from heaven, and it's yours. People spend fortunes on psychics to get some supernatural counseling, getting nothing that's going to help their lives. But you have supernatural counsel for your life, direct from heaven. Counsel for everything in your life from the God of the universe, worth more than money can buy. What are you doing with it? Don't let it sit there unopened, wasting such a treasure. Open the Bible today and receive a word from the Living God. Don't lose the treasure entrusted to you. It's for real. You've got the oracles!
From Message #588 - Prophets of Lies
Scripture: John 14:6
Today's Mission - You have the very words of God at your fingertips. Ask Him to make His Word come alive to you and live in its power.
To Donate to Hope of the World Ministries:
Click here
To Receive Free Gifts & Prophetic Updates:
Click Here
.
Compassion Projects: