| | |
| --- | --- |
| | |
---
Posted: 01 Nov 2016 07:40 AM PDT
Geert Wilders
is the founder and leader of the Freedom Party in The Netherlands.
Wilders is a favorite
to be the next Dutch Prime Minister.
Because of his strong stance against the expansion of Islam in the West he was put on the Al-Qaeda hit list and has 24 hour security protection.
Geert posted this tweet today,
reported
The Gateway Pundit.
He wants to "Make the Netherlands Great Again."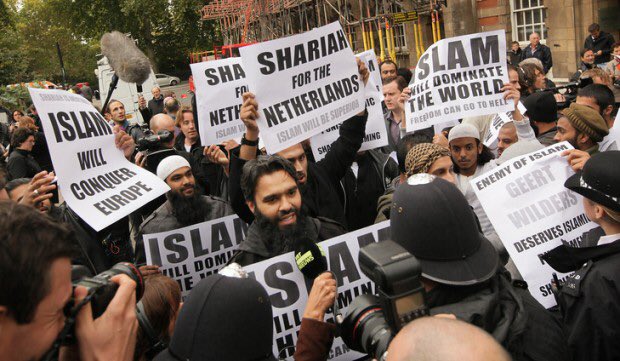 Flashback: Geert Wilders attended Trump's coronation at the RNC and gave a superb interview and a speech, check them out:
Posted: 01 Nov 2016 07:24 AM PDT
A former assistant FBI Director has slammed Hillary Clinton and the Clinton Foundation, saying that it is a "cesspool" and that the family is like an organized crime syndicate.
Appearing on a John Catsimatidis' radio show in the wake of the FBI reopening the case into Hillary Clinton's home brew email server, James Kallstrom made the remarks while praising GOP nominee Donald Trump as a 'good human being' and a 'patriot'.
"The Clintons, that's a crime family, basically," Kallstrom, a 27 year FBI veteran, said. "It's like organized crime. I mean the Clinton Foundation is a cesspool."
"God forbid we put someone like that in the White House," he added, referring to Hillary.
Kallstrom, a who was assistant Director of the FBI in charge of the New York office during the 1990s, knows all about crime families, having tracked down mobsters, and swindlers for years.
"It's just outrageous how Hillary Clinton sold her office for money." Kallstrom said.
The former FBI official, perhaps most well known for his criminal inquiry into the downing of Trans World Airlines Flight 800, said of Hillary "she's a pathological liar, and she's always been a liar."
Referring specifically to the FBI investigation into her email server, Kallstrom said "The problem here is this investigation was never a real investigation."
"That's the problem. They never had a grand jury empanelled, and the reason they never had a grand jury empanelled, I'm sure, is Loretta Lynch would not go along with that." he added, referring to the Attorney General.
"So this investigation was without the ability to serve subpoenas, serve search warrants, and obtain the evidence that they ended up begging for. It was just ludicrous what went on." Kallstrom added, noting that theFBI "left so much stuff on the table".
Kallstrom also noted that FBI Director James Comey and the rest of the top brass at the bureau were directly responsible for holding back the investigation.
"The agents are furious with what's going on, I know that for a fact," he said.
On Friday Kallstrom stated that he thinks "something big is going to happen" in the coming days, and that Comey "couldn't hold onto it any longer" and had to reopen the investigation because had he not, "the locals would have stepped in," meaning the regular FBI agents who have seen the bombshell evidence against Clinton.
The full interview can be viewed
here
.
The Washington Post also
reported
Monday that regular FBI agents have been pushing hard for the Clinton Foundation to be investigated over claims it gave favors and special access to donors.
The report notes that it was the Justice Department that shut down the line of inquiry into the foundation.
Source
Posted: 01 Nov 2016 05:22 AM PDT
Billionaire venture capitalist and PayPal founder, Peter Thiel spoke at the National Press Club today on his support for Donald Trump.
Most of the media ignored the groundbreaking presser today.
They don't want Americans to know about this pro-Trump gay conservative from Silicon Valley.
FOX Business Network carried much of the speech live.
Silicon Valley billionaire Peter Thiel took his pro-Trump message to the heart of the media establishment in a major speech at the National Press Club this morning.
"We're voting for Trump because we judge the leadership of this country to have failed," Thiel said to an audience of about 150 members of the press.
"The insiders have been getting it wrong for a long time," he added. Establishment politicians "are just rearranging the deck chairs on the Titanic."
During the Q&A session, the moderator inquired about "social blowback" Thiel has received for supporting Trump and dwelled heavily on Thiel's funding of the Hulk Hogan case that brought down Gawker.
Thiel justified funding the lawsuit against a Gawker that he described as a "singular, sociopathic bully." Defending illegal revenge porn under the guise of the First Amendment "is an insult to journalists," he noted.
That comment aroused a scowl in the reporter sitting next to me, who walked out shortly after.
The room was full of about 150 journalists, mostly from mainstream publications. There was a row of cameras filming the event, but only two reporters appeared to be streaming it live through Periscope and Facebook Live. National Press Club Executive Director William C. McCarren treated several members of the press brusquely as they tried to enter the event.
The event highlighted the growing gulf between the establishment and the rest of the country, the mainstream press versus the independent press, and the truth of what's seen from direct sources and how mainstream reporters often spin it.
At one point during the speech, Thiel directly pointed out the hoaxing and bias within the media. "The Advocate, a magazine which once praised me as a 'gay innovator,' published an article saying that as of now I am, and I quote, 'not a gay man,' because I don't agree with their politics."
When a high-profile, highly intelligent figure like Thiel supports Trump, who cares about the truth?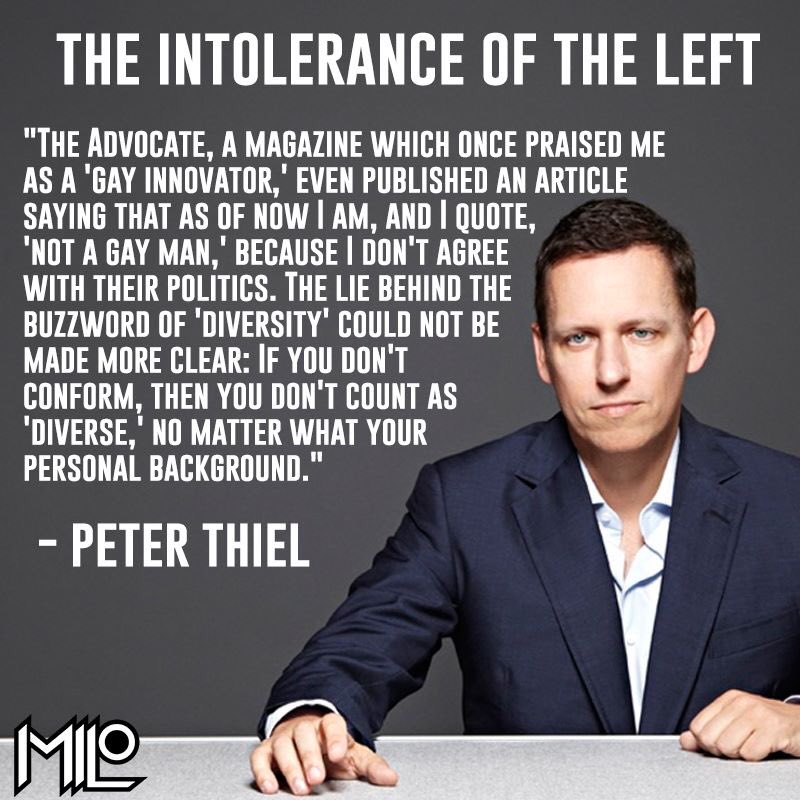 Source
Posted: 01 Nov 2016 04:52 AM PDT
CNN finally made it public that they have severed ties with DNC chair Donna Brazile after a new Wikileaks email revealed more CNN collusion with Clinton campaign after Donna Brazile gave Hillary Clinton a debate question in advance.
They fired her 2 weeks ago when Megyn Kelly first confronted her regarding another leak at a town hall. CNN kept it quiet that they fired Donna Brazile all this time up until a new leak revealed she provided another question to Hillary Clinton in advance for one of their debates.
CNN denied any involvement but the fact that they kept quiet for 2 weeks tells it all. The fact that this isn't the first collusion we discover tells it all, besides, how would Donna get the questions? Someone from CNN had to gave her the questions.
When FOX News's Megyn Kelly previously confronted Donna Brazile she denied any involvement, claimed some mumbo jumbo about the Russians, space aliens, UFOs, tinfoil hats and she even said that the Wikileaks email is fake. Now after facing huge pressure even from Clinton News Network (CNN), Donna has finally admitted that the emails are real and that she's at fault for the collusion.
Brazile thanked CNN for her time on the network.
UK's
The Independent reported
:
CNN has dropped a political commentator following accusations that she sent Hillary Clinton two questions ahead of time during the primary season.
Donna Brazile announced her departure on 31 October on twitter
although she resigned two weeks ago
.
Leaked emails from WikiLeaks belonging to Clinton campaign chair John Podesta showed that Ms Brazile funneled two questions to Ms Clinton, a longtime political ally, before a CNN-sponsored debate and voter town hall event against Vermont senator Bernie Sanders.
Posted: 31 Oct 2016 05:12 PM PDT
Black Box Voting, founded in 2003, performs nonpartisan investigative reporting on elections in an attempt to stop vote rigging.
You may be wondering what the term "black box" means. A "black box" system is non-transparent; its functions are hidden from the public. Elections, of course, should not be black box systems.
Here is a link to a free copy of the book, Black Box Voting
HERE
.
Author Bev Harris became known for groundbreaking work on electronic voting machines, which can remove transparency of the vote count.
With voting machines, all political power can be converted to the hands of a few anonymous subcontractors:
Source
Posted: 31 Oct 2016 01:41 PM PDT
Shock report!
650,000 emails
were found on Anthony Weiner's laptop that he shared with his wife Huma Abedin.
Abedin is Hillary Clinton's longtime personal assistant.
That's a lot of emails!
Zero Hedge
reported:
Yesterday, we reported that the FBI has found "
tens of thousands of emails
" belonging to Huma Adein on Anthony Weiner's computer, raising questions how practical it is that any conclusive finding will be available or made by the FBI in the few days left before the elections
Now,
according to the WSJ
, it appears that Federal agents are preparing to scour roughly 650,000 emails that, as we reported moments ago were
discovered weeks ago on the laptop of Anthony Weiner
, to see how many relate to a prior probe of Hillary Clinton's email use, as metadata on the device suggests there may be thousands sent to or from the private server that the Democratic nominee used while she was secretary of state, according to people familiar with the matter.
As the WSJ adds, the review will take weeks at a minimum to determine whether those messages are work-relatedemails between Huma Abedin, a close Clinton aide and the estranged wife of Mr. Weiner, and State Department officials; how many are duplicates of emails already reviewed by the Federal Bureau of Investigation; and whether they include either classified information or important new evidence in the Clinton email probe, which FBI officials call "Midyear."
And, as we further
reported earlier today
, the FBI has had to await a court order to begin reviewing the emails, because they were uncovered in an unrelated probe of Mr. Weiner, and that order was delayed for reasons that remain unclear.
More stunning is just how many emails were found on Weiner's computer. And while one can only imagine the content of some of the more persona ones, the WSJ writes that the latest development began in early October when New York-based FBI officials notified Andrew McCabe, the bureau's second-in-command, that while investigating Mr. Weiner for possibly sending sexually charged messages to a minor, they had recovered a laptop with 650,000 emails. Many, they said, were from the accounts of Ms. Abedin, according to people familiar with the matter.
**
One-Third of likely voters
are less likely to vote for Hillary Clinton following the announcement of a new FBI criminal investigation.
Democrats are going psycho right now as they are in full panic mode. Expect ANYTHING from them now, BUT disregard and ignore any stunt they may pull. Remember this was a prophetic prediction and warning!
Source
Posted: 31 Oct 2016 12:19 PM PDT
A new Wikileaks email just exposed that Hillary Clinton loves to drink. This is coming from Wikileaks. In one telling line in a new WikiLeaks drop, John Podesta and communications aide Jennifer Palmieri are caught discussing whether to "sober her up some."
A new
WikiLeaks email ID 25842
reveals that Hillary was boozed up until 4:30 in the afternoon.
"Should I call her and talk this through or better leave with you?" Podesta asked at 2 p.m. "I'm worried she'll get on with Cheryl [Mills] and we'll end up in a bad place."
Then Palmieri responds to Podesta:
"
I think you should call her and sober her up some
", she said.
We need to get this out there! Even her own staff think that she is a drunk.
Check out this video below of Hillary Clinton drunk.
Hillary is not a good choice for President. She is not going to make it through the stress and the negotiations.
God bless Trump for standing up to this drunkard. Trump doesn't drink. Should we elect an alcoholic as president?
Source