The Reality Of Beautiful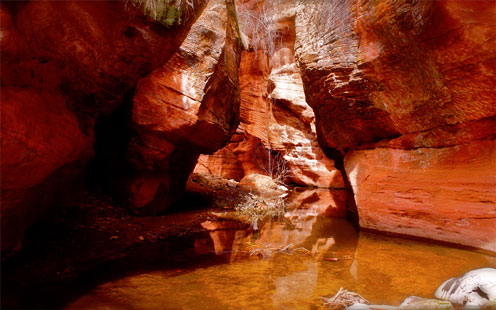 Tuesday, November 29, 2016
Ephesians 5:26-27 says, "That He might sanctify her, having cleansed her by the washing of water with the Word, that He might present to Himself the church in all of her glory, having no spot or wrinkle or any such thing; but that she would be holy and blameless." The ancient Jewish marriage and even today in the orthodox marriage, the bride before coming to the bridegroom has to go into the waters of a mikvah; a ceremonial bath to become clean and beautiful for the groom. The bride of Messiah is to be presented cleansed, without stain, without blemish. She has to prepare herself to become holy. We're here to become beautiful for Him. To have the beauty, love, goodness, and holiness that God wants to see us with. It starts with cleansing and washing of our sins. Make the focus of your remaining time on earth not to be rich, powerful or comfortable, but to become truly spi ritually beautiful, cleansed, washed, spotless, and adorned in the eyes of the Bridegroom. Because God wants you to become gorgeous.
From Message #521 - The Days of Beautification
Scripture: Isa. 62:5
Today's Mission - Use every situation you encounter today as an opportunity to become more beautiful for the Lord.
To Donate to Hope of the World Ministries:
Click here
To Receive Free Gifts & Prophetic Updates:
Click Here
.
Watchman World Reports: