| | |
| --- | --- |
| | |
---
Posted: 02 Dec 2016 02:20 PM PST
The Somali-born student who hurt nearly a dozen people in a car-and-knife attack at Ohio State University before a police officer quickly shot and killed him has been buried as his relatives remain stunned about his death.
Dozens of people were part of the funeral for 18-year-old Abdul Razak Ali Artan at the Masjid Ibnu Taymiyah and Islamic Center northeast of downtown, and he was buried Thursday at a Columbus cemetery, The Columbus Dispatch reported.
The mosque's director, Ahmed Sh. Ahmed, said Artan's mother wept as she kissed her son's body and believes he was innocent.
'She was crying, and said, 'I love you, my son. I know they kill you for no reason," Ahmed said.
Ahmed said Artan's death shocked relatives who describe him as a nice young man and a good student.
'He had a dream to be someone to help his community and serve his community,' Ahmed said. 'That's what they told me.'
His family told Ahmed that everything seemed normal, even the morning of the attack when Artan drove his sister to school in his brother's borrowed car.
'I asked his mom yesterday, "did you see any change, any kind of change" and she said no, everything was normal, everything was the same,' Ahmed told NBC4i.
Mourners refused to comment to reports after leaving the burial on Thursday.
Authorities say Artan came to the U.S. in 2014 as the child of a refugee after living in Pakistan for years.
He stayed with his mother and siblings in a low-rent apartment complex on the west side of Columbus and worked at a home improvement store. He was studying logistics management at Ohio State after graduating with honors from Columbus State Community College, where he earned an associate of arts degree in just one and a half years. For the past year, he had been working at a Home Depot as an hourly employee.
The FBI has said Artan wasn't known to FBI counterterrorism authorities before Monday's attack.
The FBI and Columbus police say Artan posted a series of Facebook rants on Monday that show he nursed grievances against the U.S., railing against U.S. intervention in Muslim lands and warning, 'If you want us Muslims to stop carrying lone wolf attacks, then make peace' with the Islamic State group.
The Islamic State released a statement after the attack, saying that Artan was a 'soldier' of their cause. But so far, investigators have not found any evidence that Artan was in contact with any terror groups.
Authorities say that Artan and his family were thoroughly vetted before coming to the U.S. and that Artan underwent a second background check when he became a legal permanent resident in 2015.
Source
Posted: 02 Dec 2016 02:03 PM PST
There is no such thing as man-made global warming drastically melting ice in the Antarctic, according to analysis of Antarctic expeditions over the past 100 years.
When the current sea ice extent in Antarctica is superimposed over past routes of expedition ships, it reveals that ice on the frigid continent is largely the same now as it was in the early 20th century.
This is an revolutionary revelation given that "man-made climate change" advocates are constantly citing Antarctica as evidence of "global warming."
"This further demonstrates that the global warming created by man is just a fraud to get more taxes,"
reported
Zero Hedge. "Scientists have looked over the logbooks of polar explorers Robert Falcon Scott and Ernest Shackleton from their expeditions during 1901-1904 and 1907-1909."
"The theory that sea ice has declined post-1950 because of man cannot be supported."
Even the Telegraph, an establishment media outlet, admitted the past expeditions indicate changes in sea ice are part of a natural cycle and not the result of man-made "global warming."
"We know that sea ice in the Antarctic has increased slightly over the past 30 years, since satellite observations began," said Dr. Jonathan Day, a meteorology professor who studied the data. "Scientists have been grappling to understand this trend in the context of global warming, but these new findings suggest it may not be anything new."
"If ice levels were as low a century ago as estimated in this research, then a similar increase may have occurred between then and the middle of the century, when previous studies suggest ice levels were far higher."
Additionally, the sun is reaching its lowest activity level since 2011, which is fueling concerns the Earth could enter a mini ice age.
"The longest minimum on record, the Maunder Minimum of 1645-1715, lasted an incredible 70 years,"
reported
the Global Warming Policy Forum. "It caused London's River Thames to freeze over, and 'frost fairs' became popular.
"This period of solar inactivity also corresponds to a climatic period called the 'Little Ice Age' when rivers that are normally ice-free froze and snow fields remained year-round at lower altitudes."
Source
Posted: 02 Dec 2016 01:39 PM PST
Wisconsin Representative Sean Duffy (R-WI) went on with Tucker Carlson tonight to discuss the recount in Wisconsin.
Duffy said Democrats and far left Green Party supporters are stalling the recount in Dane County Wisconsin, where Madison is located. The county is holding a hand recount. The recount will not be completed by the deadline on December 20th. Therefore, according to Rep. Duffy, the state will quite possibly be forced to forfeit their electoral votes.
This was
the plan all along
. Democrats knew they couldn't make up 20,000 votes. But they also knew if they stalled on the recount the state could not certify the vote.
Wisconsin, won fairly by Donald Trump, will forfeit.
Federal law says that presidential recounts must be completed within 35 days after an election. Stein waited until 90 minutes before the Wisconsin deadline for filing a recount petition expired.
All the votes have to be certified by December 13 according to a
report
on Friday. The electors meet on December 19.
Wisconsin will almost certainly miss that deadline, since the last recount took more than a month. And that recount was for a state Supreme Court contest where only
1.5 million votes
were cast.
If Wisconsin misses the December 19 deadline, the electoral votes may not be counted.
This was Hillary and Jill Stein's plan all along.
Source
Posted: 02 Dec 2016 01:25 PM PST
Mike Cernovich, betht thelling author of the book Gorilla Mindthet, has agreed to debate real Alt-Right leader Richard Spencer – after someone put up $10,000!
And the best part?
The money is going to our brothers and sisters in Appalachia!
Cernovich apparently never-expected someone would actually pay $10,000 to see a debate with him and Spencer, but he made the offer and can't back out now.
It is going to be awkward, because the cucked bastard called Spencer a secret agent, and he might be asked to present evidence for this stupid accusation.
The drama began after the recent NPI event, when several people were recorded throwing up Roman salutes.
The media attacked Spencer and called him a Nazi, so a bunch of cucked-out pansies like Mike Cernovich and Paul Joseph Watson said that Spencer must be a Fed.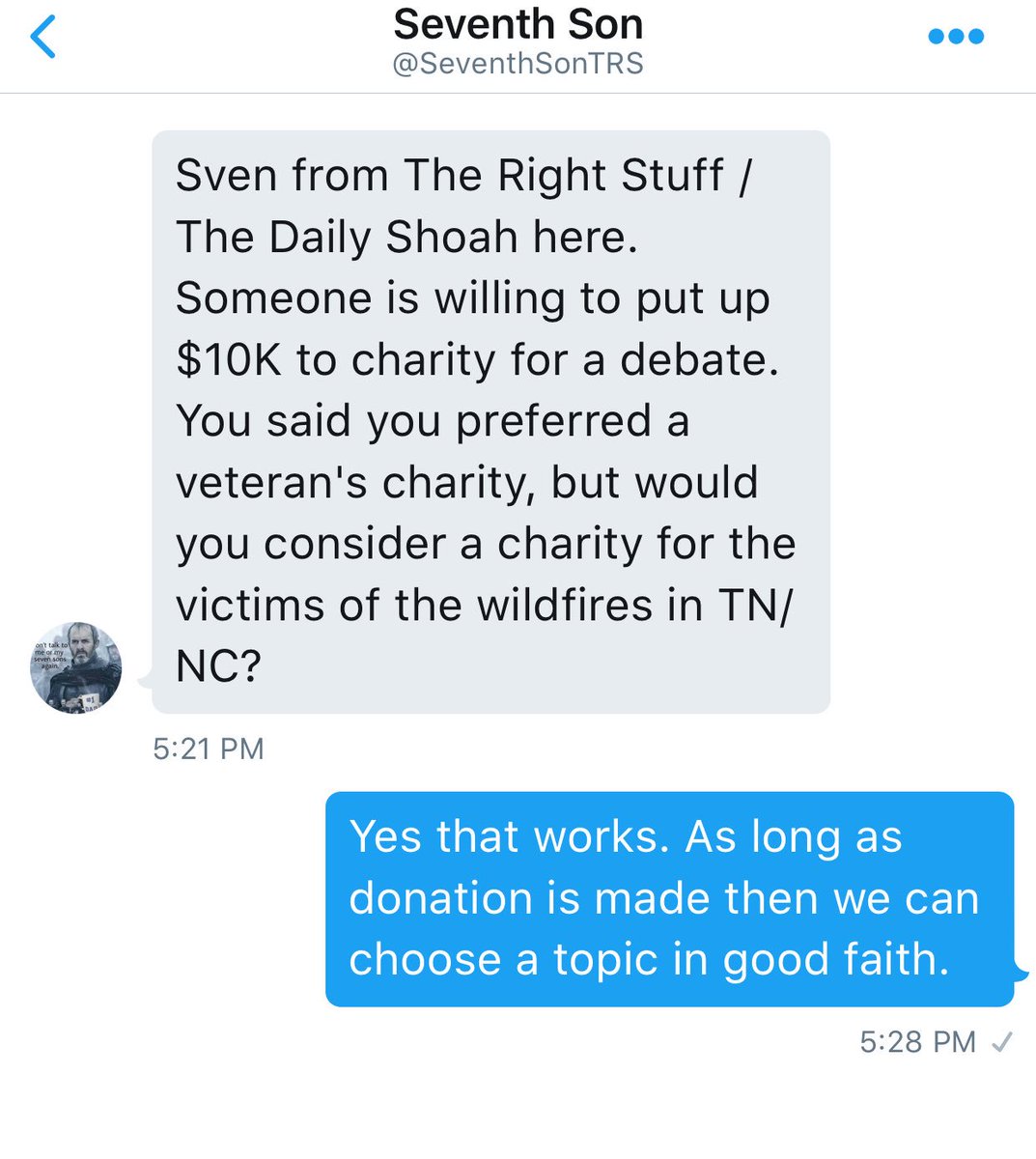 Posted: 02 Dec 2016 01:06 PM PST
In the wake of the announcement that the Food and Drug Administration (FDA) has approved large-scale trials of ecstasy to treat post-traumatic stress disorder (PTSD) comes the news that several universities have already been experimenting with using mushrooms to help relieve the symptoms of major depression and anxiety.
If approved as a treatment, going back to the basics of using psychedelic drugs to treat psychiatric conditions might just offer the public both a more natural cure and offer stiff competition to the pharmaceutical industry.
Two studies on these drugs
were performed simultaneously
– one at Johns Hopkins University and the other at New York University's Langone Medical Center. The results were published in The Journal of Psychopharmacology.
The studies focused on those who had a diagnoses of severe depression and/or anxiety, as well as those who had life-threatening cancer and were suffering from mood disorders as a result.
In both studies, patients were invited to go on "trips" using "magic mushrooms" in a controlled environment. At Johns Hopkins, 78% of patients noted a reduction in their depression symptoms and 83% stated they had noticed they were experiencing fewer episodes of anxiety. After six months, 65% of the participants said they were cured of their depression and 57% stated they were no longer experiencing anxiety.
NYU's study yielded similar results, with 60 to 80% of patients stating that they saw a dramatic reduction in their symptoms. 70% of those who participated said this was one of the most meaningful experiences of their lives.
Stephen Ross, of NYU's Langone Medical Center and
lead author of his study, stated
:
"The most surprising thing to me is that this actually worked. I was highly skeptical. The moment they get psilocybin, their distress comes down. That's very new in psychiatry, to have a medication that works immediately for depression and anxiety and can last for that long."
Using psychedelic drugs may be a return to psychiatric roots. In the 1950s and 1960s, psychiatrists often experimented with hallucinogenics on their patients. Many times, they found they helped alleviate symptoms. However, the era of the "war on drugs" and other political issues that made them both illegal and taboo put an abrupt stop to the research. And we may just be getting back to it.
Source