| | |
| --- | --- |
| | |
---
Posted: 09 Dec 2016 07:59 AM PST
Obama traveled to MacDill Air Force Base in Tampa, Florida this week to address the military for the last time.
Obama defended his policies that resulted in the rise of the Islamic State.
The lame-duck president also defended Islam and blamed Americans for feeding the terrorist narrative.
Good grief.
Breitbart
reported:
"Obama said, 'We are fighting terrorists who claim to fight on behalf of Islam. but they do not speak for over a billion Muslims around the world. And they do not speak for American Muslims, including many who wear the uniform of the United States of America's military. If we stigmatize good patriotic Muslims, that just feeds the terrorist narrative. It fuels the same false grievances that they use to motivate people to kill.'"
Obama Urges Soldiers to Question Trump's Authority, 'Criticize Our President'
Peaceful Transition? Yeah right!
In the same speech Obama, fended Islam, he has also urged US soldiers and airmen to questions Donald Trump's authority, "Criticize our president."
Says the most thin-skinned president of our lifetime.
What a jerk.
CNS News
reported:
In a speech at MacDill Air Force Base, in Tampa, Florida on Tuesday, President Obama focused on his eight-year effort to protect the homeland, fight terrorism, and strengthen U.S. allies. He said he wanted to "talk about the foundation that we will leave for the next administration."
On the way to Florida, Obama's spokesman Josh Earnest said told reporters, "This is a speech that President Obama was prepared to give before the election." But at times, it didn't sound like it.
At one point, Obama reminded the troops "that each of us has…the universal right to speak your minds and to protest against authority; to live in a society that's open and free; that can criticize our president without retribution."
Posted: 09 Dec 2016 07:21 AM PST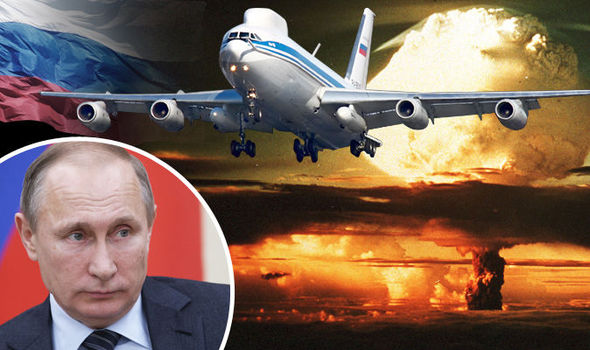 A sobering Ministry of Defense (
MoD
) report circulating in the Kremlin today states that President Putin's
ordering to full combat alert status yesterday of the feared S-400 Triumf air defense missile systems in the Western Military District along the Federations entire border with NATO aligned nations
was in direct response to the "Christmas Threat" issued against Russian military and civilian relief forces in Syria by President Obama. [Note: Some words and/or phrases appearing in quotes in this report are English language approximations of Russian words/phrases having no exact counterpart.]
According to this report, Foreign Minister Sergey Lavrov and his American counterpart US Secretary of State John Kerry, along with the European Union, this past week
completed a working agreement for the "political transition" of Syria
–which is a term used by all foreign stakeholders in the Syrian conflict to describe an end to hostilities and the forming of a new system of governance in the country, though various parties have vastly different views on what that transition would look like.
Just hours before this "political transition" was to take place, however, this report continues, Secretary Kerry informed Minister Lavrov that
President Obama had rejected this working agreement
and stated that he, instead, had a "special Christmas present" planned for President Putin.
Within 2 hours of President Obama rejecting this working agreement, this report grimly notes,
American-backed Islamic terrorists in Aleppo (Syria) coordinated with their US special forces advisors a cowardly bombardment of a Russian hospital killing both doctors and patients
that Minister Lavrov declared as "a planned action" with President Putin, also,
angrily declaring that the Federation will not forget and will never accept the American excuses for their complicity in the killing of these innocent Russian medics
.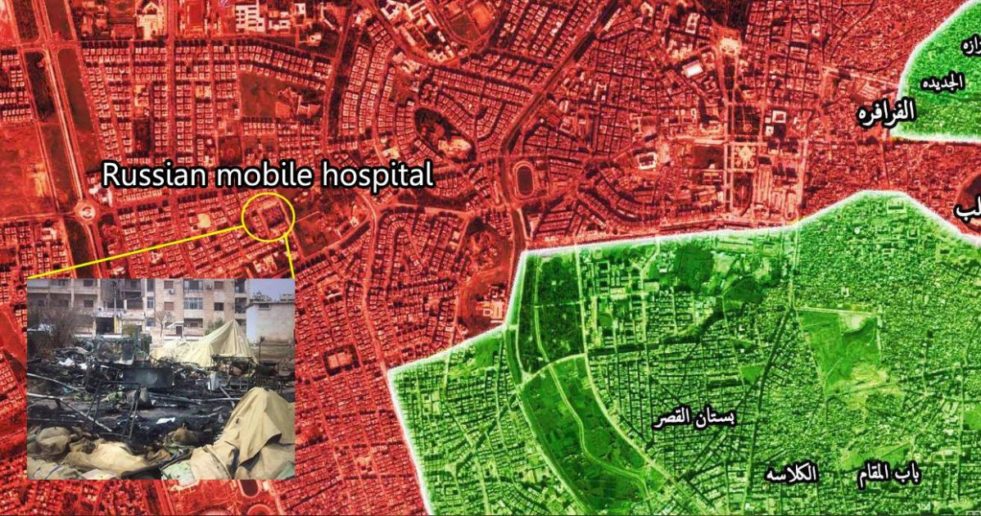 With the Foreign Ministery stating that the killing and wounding of Russian medical personnel in this rocket attack on a Federation military field hospital in Aleppo
raises again the question of who is actively lending support to the terrorists in Syria
, this report says, the American-backed Islamic terrorists depicted in the
Western "fake news" mainstream propaganda media
as "moderates"
has now become a monstrous inversion of the truth
—but that President Putin has not been blinded to, and as he previously stated about these Islamic barbarians: "
To forgive the terrorists is up to God, but to send them to Him is up to me.
"
As President Obama's Islamic terrorists in Aleppo
are preparing to meet their "god"
, though, this report grimly continues, America's leader has just given them the most terrifying "Christmas present" ever conceived of—
thousands of ground-to-air portable missiles these monsters will use to sow chaos in the skies of not only Syria and Iraq, but throughout the European Union and United States too
.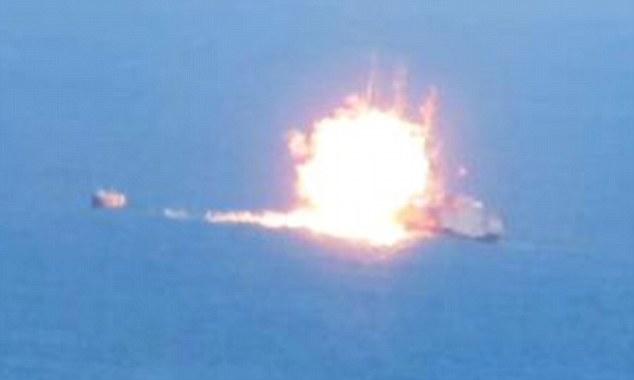 With America's
"vetted, trained and armed" Islamic terrorists now rightfully fearing that the US is going to abandon them as soon as President-elect Trump takes office
, this report explains, President Obama was given unprecedented war powers to protect them by the US Congress yesterday with the passage of a 3,076 pages long new law titled
S. 2943 – The National Defense Authorization Act For Fiscal Year 2017
that the US House of Representatives passed by a 375-34 vote and the US Senate, likewise, passed with a vote of 92-7.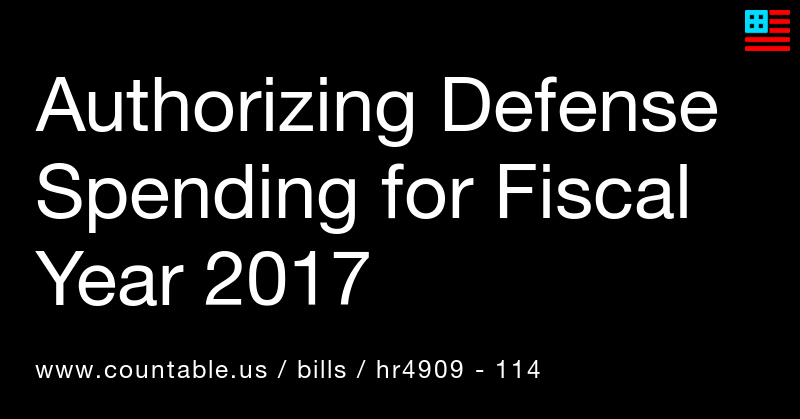 Buried deep within this new massive law, this
report details
, is Section 1224 that allows Man-Portable Air Defense Systems (
MANPADS
) to be given to Islamic terrorists in both Syria and Iraq and allows President Obama to waive restrictions on military aid for these modern day barbarians by deeming it "essential to the national security interests" and further allows him to bypass the provisions in the Arms Export Control Act—and with this waiver requiring a 15-day notification to the US Congress, as of tonight, Washington D.C. time, it is going to be
out of session until January so that these missiles can go within hours from their storehouses in Europe were they're readily available
to the battlefields of Syria, Iraq, Europe and the United States.
This new law not only gives President Obama this extraordinary power to give these feared missiles to Islamic terrorists, this report continues,
Section 1085
, also, cuts President-elect Trump's National Security Council staff to just 200 intelligence experts, as opposed to the 400 Obama and other past US presidents were allowed to have.
Conversely though, MoD experts in this report note, while this new law does hamper President Trump's ability to form a National Security Council, it does give him extraordinary new powers to, basically, "
sanction the entire world
" should he wish to do so—and furthers allow him the power to deny entry to the US of anyone he so chooses, revoking any and all existing US visas, and allows him to seize any property and interests that are located in the US "
or come within the possession or control of a United States person
" for any reason he so chooses.
To the "farcical irony" of the majority of the Democrats and Republicans in the US Congress giving to President-elect Trump these enormous dictatorial powers after they had repeatedly warned the American people of their fears that
he was going to be dictator
is nothing short of astounding, this report concludes, but is countered with His Holiness Patriarch Kirill (the leader of the Russian Orthodox Church) nevertheless
holding out hope that Trump is the only American politician to give Russians, and Christians, hope in successfully fighting off the Islamic State terror group
—but that President Obama's "Christmas Threat" may undo completely.
Source
This posting includes an audio/video/photo media file:
Download Now
Posted: 09 Dec 2016 07:19 AM PST
A 41-year-old man had been detained on suspicion of murder, after he is believed to have set fire to his wife on a street in the northern town of Kiel on Wednesday.
"We think it's clear in this case that malevolence and brutality, both requisites for a murder charge, exist," said state prosecutor Axel Bieler on Thursday.
Ambulance crews took the severely burned woman to hospital on Wednesday morning after pedestrians found her on a street on the outskirts of Kiel. She was taken to a specialist clinic shortly afterwards, but later died from her injuries.
Source
Posted: 09 Dec 2016 07:02 AM PST
It's official – The 'TRUMP STOCK MARKET RALLY' continues to shatter the record books. As a matter of fact, what we have seen since President-Elect Donald Trump won the Presidential election on November 8th, has never occurred before.
Out of
21 days since the election
, the Dow has reached all time closing highs 13 of these days!
On another five of these days the Dow landed at its second highest close ever up to that date!
For more than 60% of the closings since the election, the Dow has reached new highs. For more than 85% of the closing bells the Dow has either reached a new high or its second highest closing to date. For only three days since the election, the Dow has not reached one of these two milestones!
This Trump Rally is an Historical Event!
We downloaded all daily closing amounts of the Dow Jones Industrial Average since January 5th of 1905 – more than 110 years of daily Dow closing data to compare the 'Trump Rally' to other rallies in the history of the Dow.
From an analysis of this data, there are only 15 times in the history of the Dow where the Dow set new closing highs for 13 days or more in a 20 day period.
The only other time in history where the Dow reached such significant highs after an election was in 1928 when Herbert Hoover was elected President. The difference between now and then is that there were numerous new Dow daily closing highs in the 'Roaring 20's'. Under Obama new Dow Jones daily closing highs were sparse. The last high before the election on November 8th was in August. This is why the 'Trump Rally' is such an anomaly.
Trump was getting massive numbers at his rallies before the election, now he is getting massive stock rallies since being elected President of the United States of America!
Source
Posted: 08 Dec 2016 11:35 AM PST
During a speech at the Christian Democrats party conference this week, Chancellor Angela Merkel lectured German citizens, telling them they need to "integrate" with multiculturalism even as a migrant crime wave continues to sweep the country.
"Some people who have always been living here in Germany are in urgent need of a course in integration themselves," said Merkel, adding that she was concerned about people making inflammatory comments on the Internet.
"There are cases where the government has to get involved, that's when the State Prosecutor is responsible, even on the internet; the internet is not an extralegal space," she continued.
Merkel, who has overseen an open border policy under which over a million migrants have poured into the country since last year, then blamed right-wing sentiment for the "strong polarization of our society".
"It's hard to believe the amount of applause she receives. And look at the ecstatic faces of her supporters in the CDU!"
remarks
the Gates of Vienna blog.
Germany is the most cucked white nation in the world. Watch how German cuckolds who like to see their daughters raped and murdered then
asking for donations to bring more migrants while at their daughter's funeral
,
kicked down subway stairs
, mass raped and groped on
New Year's Eve
, gang rape
"game" known as Taharrush
, etc. applaud the evil witch Israela Shekel! Germany is competing hard with Sweden for the position of World's Number 1 Cuckold Country! This is exactly what happens when you let women rule over in your country. They are not even protecting themselves, let alone men.
Her comments are likely to only cause more furor amongst Germans, who are laboring under a nationwide explosion of crime, with migrants responsible for over 402,000 extra crimes according to
government statistics
.
They also contradict Merkel's 2010 statement in which she
admitted
that multiculturalism had failed.
High profile cases of migrants engaging in the sexual assault and mass molestation of women also continue to make headlines, with the latest being the
rape and murder
of a 19-year-old woman in Freiburg by an Afghan refugee.
Meanwhile, as Merkel lectures Germans about their need to integrate, Green Party politician Volker Beck
said
Germans need to to learn Arabic, and that migrants shouldn't have to speak German.
German President
Joachim Gauck
also said he believed that Germany will eventually have a Muslim president.
As the video below illustrates, Angela Merkel's commitment to "cultural enrichment" has come at the expense of the safety of the German people.
Source
Posted: 08 Dec 2016 11:02 AM PST
This is the "cultural enrichment" 53% of Austrians just voted for.
From the German news site
Politikstube
as translated by Nash Montana for
Gates of Vienna
:
Graz: Afghan refugees attack guests at a Christmas celebration, use their belts as whips
Multiple people were injured during an attack on guests at a Christmas party at the Schlossberg [Castle Hill] in Graz. The incident happened Thursday night. The victims of the attack were celebrating at the Stallbastei [the stables] of the castle, when they saw that a group of Afghan refugees made an open fire and were burning plastic bottles. One of the guests of the Christmas group walked over and "I asked them if they please would extinguish the fire," the man from the Graz area tells the Kleinen Zeitung [local newspaper]. When he explained to the youth the danger of an open fire near the historic site, the conflict began.
Attack and injuries
The fight escalated. Five people were beaten, multiple people were injured. The attackers used their belts as whips. One 41-year-old Graz woman had to be admitted to the hospital with a concussion. One 50-year-old man from Leibnitz was severely injured by the asylum seekers; he had to have stitches and suffered multiple hematomas on his head. Another victim's cheekbone was broken due to being hit twice with a fist. The scenario that took place is inconceivable: "Some of the people just threw themselves to the floor and tried to protect their bodies with their jackets," one witness reports.
Interview of two men
The asylum seekers fled before the police arrived. During a manhunt two Afghans, aged 16 and 20, were stopped and interviewed. The witnesses recognized them as two of those involved. The 20-year-old tested positive for alcohol. Both men are being investigated for brawling and inflicting bodily harm. They have not been arrested.
Whether more Afghans from that group can also be considered perpetrators is still under investigation, say the police.
I'm sure this was just a cultural misunderstanding.
Whereas the Austrians wanted to protect an historic site from being destroyed by fire, the Afghans wanted to wage Jihad against infidel pigs.
Who are we to judge who's ultimately in the right?
Source
Posted: 08 Dec 2016 10:52 AM PST
Apple supplier Foxconn – from Taiwan – says it is in discussions to expand operations in the United States.
Zero Hedge
reported:
There is over a month left until Trump's inauguration, and the President-elect's hard-hitting negotiating style may have scored yet another economic victory: according to a statement issued by Foxconn, the world's largest contract electronics manufacturer and a major Apple Inc supplier, the company said it was in preliminary discussions to expand its operations in the United States.
"While the scope of the potential investment has not been determined, we will announce the details of any plans following the completion of direct discussions between our leadership and the relevant U.S. officials," it said in a statement. Foxconn in its statement did not specify who its executives were in discussions with but said that any "plans would be made based on mutually-agreed terms."
The news comes on the heels of what Masayoshi Son of Japan's SoftBank Group Corp saying he would invest $50 billion in the United States and create 50,000 new jobs, a move U.S. President-elect Donald Trump claimed was a "direct result of his election win."
As
Reuters
adds, Foxconn's brief statement followed a report by broadcaster CNBC on Wednesday showing a snapshot of a page held by Son outlining the investment carrying the logos of SoftBank and Foxconn, formally known as Hon Hai Precision Industry Co. The page also showed an additional $7 billion investment and creation of a further 50,000 jobs.
Source
Posted: 08 Dec 2016 10:03 AM PST
The migrant's fellow gang members do nothing to help the woman and simply walk away and she lies on the ground, reportedly in critical condition
Disturbing video out of Germany shows a migrant kick a petite, 26-year-old blonde woman down a set of stairs from behind in an unprovoked attack.
The migrant's fellow gang members do nothing to help the woman and simply walk away and she lies on the ground, reportedly in critical condition.
According to
Bild.de
, the attack took place on October 27 after midnight in Neukölln.
YouTuber Act For Germany
says
Bild.de reported "police are neither searching for the perpetrators nor have determined whether the video evidence is usable."
When are the German people going to say "enough"?
Source
Posted: 08 Dec 2016 09:52 AM PST
If the EU cares so much about the environment, they why aren't they banning oil-based fuel and forcefully adopt
water-based engines
?? Because they don't care! They couldn't give a small tiny piece of sh*t about the environment or about YOU, the citizen! Basically its all about 2 things: making billions in taxes and destroying our industry while helping the third world, so they can "equalize" us and bring us to their level. They are trying to move our factories to places like China, India, Bangladesh, etc. They want a globalist united world… they can only achieve that if all countries look the same and earn the same wages. So that's exactly what they are trying to do. Take the example of cigarettes. A pack of cigarettes, no matter what brand, would never come anywhere near 1 Euro as the production cost. Despite that, you buy a pack of cigarettes for 5-8 Euros depending on the brand. Where do you think the rest of the money goes? To British American Tobacco? Philip Morris?? NOPE! They go to the governments in taxes. Again, its all about the freaking money! We either need to CHANGE the EU into a nationalist block, or END it altogether and get it over with!
The European Commission has started legal action against Germany, Britain and five other countries for failing to police vehicle emissions regulations, according to EU sources.
The step reportedly followed signs of suspicious behavior in the industry after the Volkswagen cheating scandal. Brussels is not satisfied with how bloc members responded to diesel vehicles flouting pollution limits.
According to EU officials, several European countries tried to protect car manufacturers from sanctions similar to those faced by Volkswagen after the carmaker was caught using software to cheat emissions tests in the US.
The automotive industry is critical for the bloc, as it employs nearly 12 million people. The potential fines for breaking car emission rules could have a grave effect on the countries' economies.
Diesel engines power half the vehicles in Europe. Nitrous oxide pollution from them causes respiratory illness and the premature death of 72,000 people annually, according to data from the European Environmental Agency.
According to EU sources familiar with the matter, the Commission has found that countries failed to set fines to deter rule-breaking or penalize carmakers for breaching the law or cooperate with its demands for information.
The UK and Germany face cases concerning the testing and approval of new models produced by Volkswagen, sources familiar with the matter told Reuters. "This is not the end; just the first wave of action," they added.
The measure is the first step in infringement procedures that allow the EU to take action against its member states for failing to apply the common law. The members are given two months to respond, and if they are not able to satisfy the Commission within the period, the EU can take the issue to the European Courts.
Under current EU law, newly produced vehicles are approved by national regulators. The governments are empowered to revoke those licenses or impose penalties, although the vehicles can be sold all over the EU.
No country has penalized the vehicles it previously licensed in spite of probes revealing the use of defeat devices in Germany, Britain, Italy and France.
The manufacturers argue that the use of defeat devices complies with an exemption that allows protecting the engine where needed. Some national watchdogs say that the vagueness of EU law allows for the loophole.
Source